News & Events
!!! WIEDER DA !!! AB SAMSTAG, 23. OKT. 2021 ENDLICH WIEDER MINIJUMP !!!
Jeden Samstag steht der Funpark nur den Kleinsten zur Verfügung.
Von 10:00 bis 12:00 Uhr können alle Kleinkinder nach Lust und Laune springen. Max. zwei Kleinkinder pro einem Erwachsenen.
Every Saturday the fun park is only open to the little ones.
From: 10:00am to 12:00pm all toddlers can jump as they please. Max. of two small children per one adult.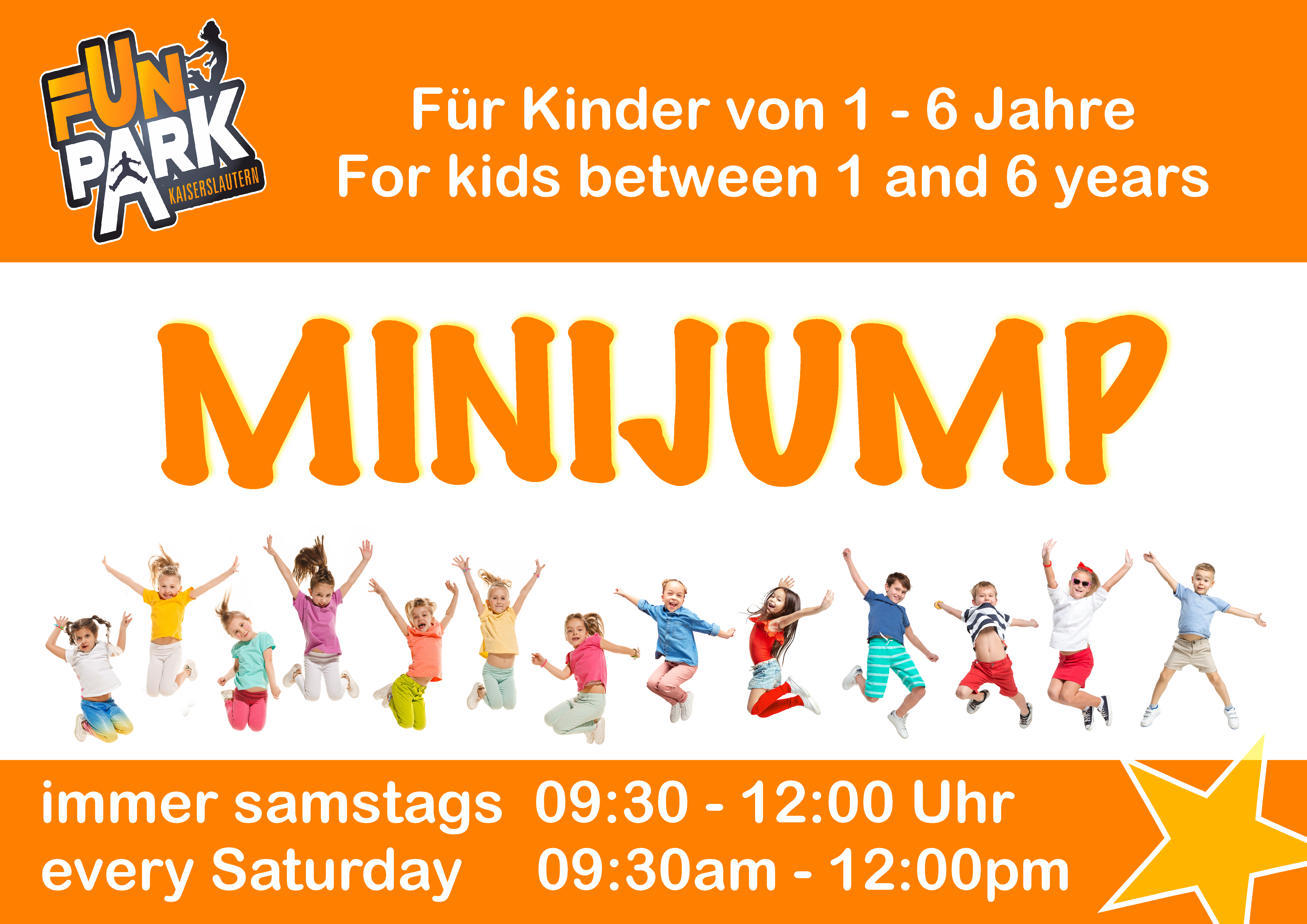 HELLOWEEN 2021
Am Sonntag, den 31. Oktober 2021 haben wir bis 22:00 Uhr
für alle Halloweenfans geöffnet!